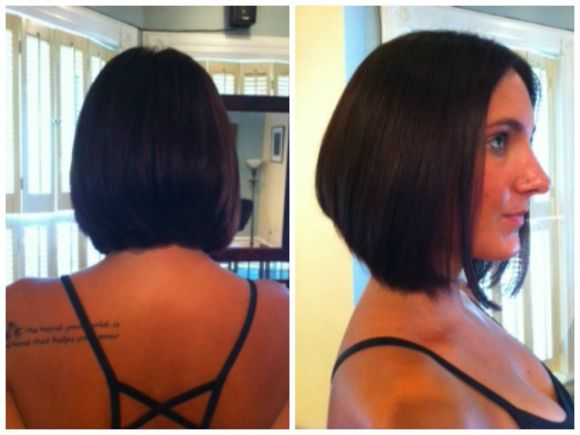 Christina is now offering Special Salon Services!
Check out the beautiful stacked bob on Ana one of Christina's guests last week.
See her on Tuesdays at Junior Stylist Pricing, and Thursday for Salon Workshops
Haircut Women $30.
Haircut Men $20.
Single Process Color $55.
Partial Highlight $50.
Full Highlight $75.
Christina needs Models for Haircuts, we need Haircut Models looking to make a change in their style.
Thursday Evening Workshops Supervised by Dona - Haircuts $12.
Check out the new pixie bobs on Julianne Hough, Jennifer Lawrence and Michelle Williams on our Pinterest Page. Wear a long bob like Kerry Washington, Gwyneth Paltrow or Olivia Palermo.
Salon special pricing is for New Guests Only, send someone to Christina, a friend or family member, you will Receive A Gift of a discount the next-time you have a service at the Salon, as a Thank You for supporting us!
See more Salon work and on our facebook page and website gallery. 
With Gratitude,
The Rituals Team
[ Visit FrenchRituals.com ]