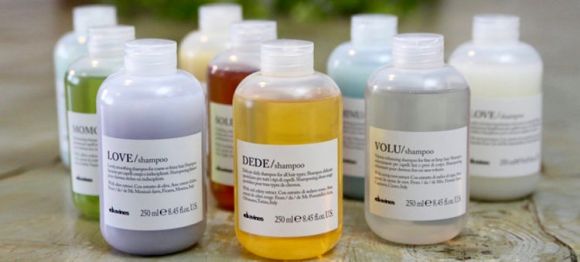 Sustainable Beauty Night
Join Us For An Evening Of Sustainable Beauty
To Introduce Our New Davines Hair Care Line
Bring a Friend! Open House
Thursday April 14, 2016
7-9pm
Evening Includes
Davines Educators, Dona and Christina with Q & A on Davines Products
We will consult with you on your specific hair type concerns,
Showing you styling tips to enhance your hair's natural texture
Bring a friend, and you both will receive a coupon for a complimentary shampoo and blow-dry to use at your convenience
By attending you will be entered to win a basket of our favorite Davines Products!
Wine and Hors d'oeuvres will be served
$10. Reserves your space and will be refunded back to you in products!
Space is limited! Call salon today, sign up for you and a friend, it will be a fun girls night out!
215 345 9510
If you were to ask a woman to choose between having a new dress or great hair, chances are she'd pick great hair (at least I know I would) you could wear the most perfect dress, but if your hair is no good then the entire look falls flat. For those who don't know, Davines is an all-natural-ingredient hair-and-skin-care line that focuses on creating sustainable beauty. Founded by the Bollati family in Parma, Italy, in 1983, the brand has stayed true to creating high-quality products that are not only eco-friendly but provide incredible results. We are currently obsessing over it at Rituals, come and see why! "Dona French"

[ Visit FrenchRituals.com ]