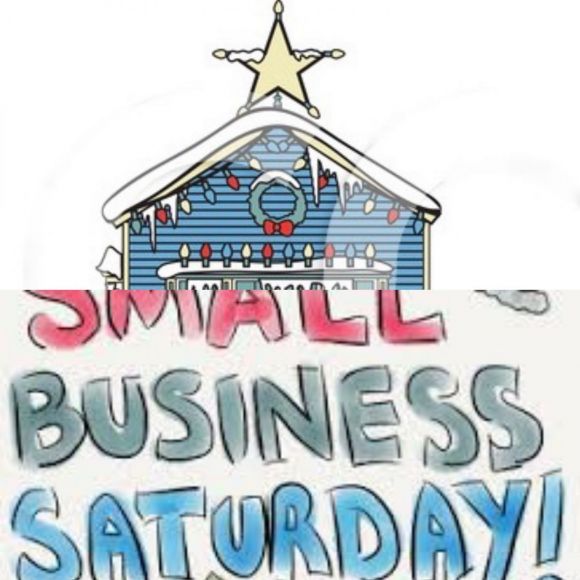 We will be at the Salon participating in Small Business Saturday, Nov 28; We will be here from 9-3 with some special deals for you and your loved ones. While you're here enjoy complimentary snacks and a beverage. Small Business Saturday marks the beginning of our Holiday festivities. We have some amazing product lines for you to enjoy. Stop in to see what we are offering this season.
For every $200. gift card purchased you will receive a FREE $50.00 gift card!
For every $100. gift card purchased you will receive a FREE $25.00 gift card! (Limit 2)
These gift cards can be used towards future purchases or give as a gift.
This deal is only being offered from 10am-2:00pm.
So be sure to come by and take advantage of these incredible savings!
Get two FREE N4 Travel Styling Products of your choice ($18 value) with any N4 Shampoo and N4 Conditioner purchase.  (All day while supplies last) 9am and 3pm!
WOW them with a our Neal's Yard Diffuser, choose a FREE customized essential oil, delivering a relaxing or uplifting aroma enhancing your mood, naturally. Limit one per customer between 10am and 3pm!
One last thing....this is the time of year to give back. So we decided for Small Business Saturday, we will be stocking our shelves with premium samples (while supplies last) and giving them away in exchange for canned goods.
We are donating these items to The Bucks County Housing Group.
Below is a list of canned goods they are always looking for:
Canned Meats (Tuna and Canned Fish), Spaghetti Sauce with or without Meat, Canned Stewed Tomatoes, Sugar, Gravy, Chunky Soups, Stews, Rice, Coffee, Microwaveable Meals, Shelf Stable Milk, Cereal, Oatmeal, Salad Dressing, Fruit (Canned or Jarred), Black Beans, Baked Beans, Ketchup, Mayo, Spaghettios, Fruit Cups, Applesauce, Peanut Butter, Grape Jelly, Healthy Snacks, Cooking Oil, Boxed or Canned, Baby Food.
Looking forward to seeing all of you on Small Business Saturday!!
Yours Beautifully,
Dona, Christina and Kate
[ Visit FrenchRituals.com ]