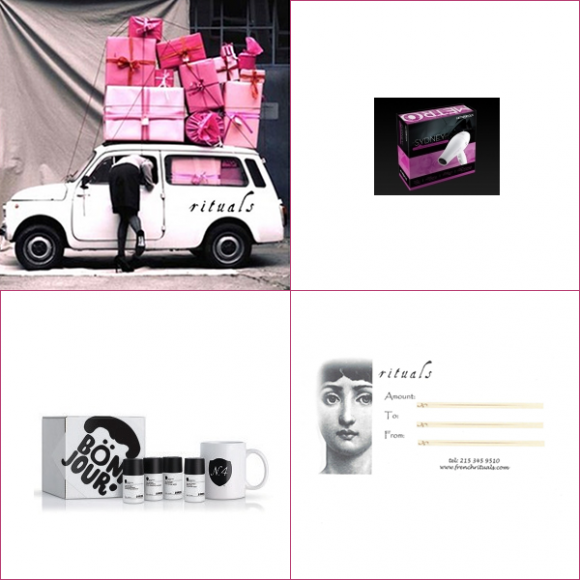 Regardless if you've stayed on budget or overspent in the past couple of weeks, the expenses you're about to incur over the next week is daunting, which is why we've pulled together a few stylish, affordable gifts.
Rituals Mini-Travel Dryer $75.
N4 Holiday Hydrating Kit  $25
Rituals Gift Certificates 
Stop by for Holiday Shopping Ideas, Unique Gifts and Special Savings!
We will gift wrap any combination of items, mention this ad and save 20% when combining 2 or more beauty or hair products from our retail store. 
Happy Holidays!
[ Visit FrenchRituals.com ]