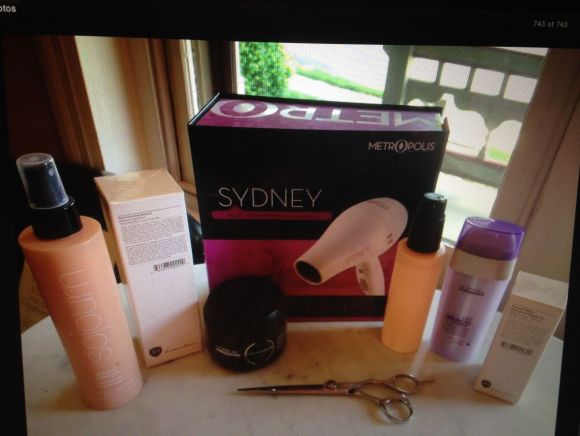 It's Summer time and frizzy hair is back. You might have frizzy hair all year around but its worse in the summer. So we put together some tips to tame the frizz. The more you can do to contain the frizz, the better your hair will look in the long run.
Tip 1: Avoid brushing your hair when it's wet. Brushing your hair when it's wet interrupts the hair cuticle and stretches the hair, which then causes breakage.
Tip 2: Washing your hair. Don't wash your hair every day. Your natural oils help tame the frizz.Try adding conditioner first (lightly) before the water hits your dry parched hair, then shampoo and condition as usual.
Tip 3: Try a deep conditioning treatment. Sometimes your hair needs a little extra love. Your hair's elasticity, moisture, color, and overall health will improve. Our absolute favorite is the N4 Reconstructing masque, we also like L'Oreal Iona color care masque that has additional color protection.
Tip 4: Leave-in conditioners. Leave in conditioners that you can spray on will often help dry and damaged hair. You may need to reapply it later on in the day. Our faves are Sojourn leave in detangler and thermal protection spray, and N4 Super Comb that has a double sun screen protection.
Tip 5: Apply a serum.  This is a quick fix but applying an oil treatment can tame the frizz. This will also give you a gorgeous shine to your hair. Hair is like skin you must keep it hydrated. Some of our favorites are N4 Fluoro5 Elixer, Sojourn smooth serum and L'Oreal Liss unlimited double serum. Add serum throughout the day.
 Tip 6: The right kind of blow dryer. Invest in an ionic blow dryer. Ionic blow dryers dry the hair faster, which cuts down on the damage and keeps the frizz down. When blow-drying, use a nozzle on your dryer to direct the heat down the hair shaft, smoothing it out with a round brush.
Tip 7: Get it trimmed. A lot of frizz can happen from dead ends and not taking care of your hair. Get it trimmed regularly to help frizz and tangles.
Tip 8: Avoid hairspray. Most hair spray products contain high amounts of alcohol.  Alcohol, when absorbed by the hair cuticle, can cause the hair to swell and frizz. 
Tip 9: Protect in sun and pool.  Apply water, conditioner, or our very own signature Leonor Greyl Palme Oil before going in the sun or pool, it is a pre-shampoo treatment formulated with botanical oils to nourish your hair, also very effective at providing protection against the damaging effects of sun, seawater, and chlorinated pool water. #beautyritual
[ Visit FrenchRituals.com ]